AMD Radeon 400 Series is ready to reach the market. Few days ago, AMD has revealed its next generation Polaris architecture. Now, it is preparing to launch Radeon 400 series GPUs by April 2016. Lenovo has recently announced Windows 10 YOGA laptops and tablets for 2016. The above tablets and laptops would integrate Radeon 400 series GPU.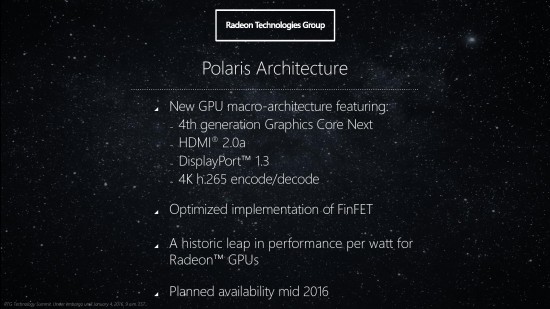 AMD Radeon 400 Series with High Performance unveiled
The upcoming, Radeon 400 Series Graphics Cards will be codenamed as "Weston" and "Banks". So far, there is no much information revealed about the specification of graphic card, except that it will include 2GB of video memory. AMD has showed Polaris 11 and Polaris 10 recently, which is said to have 14nm FinFET technology. Both the GPUs are designed to deliver console-class gaming performance.
Definitely, AMD with Polaris is going to rule the market of graphic card with its high performance and excellent power efficiency. It is expected that 250W Polaris GPU will have two times higher power efficiency than 250W Nvidia 900 series GPU. AMD is also planning to include several new features in Polaris GPUS.
Highlights of 14nm FinFET process in Polaris graphic cards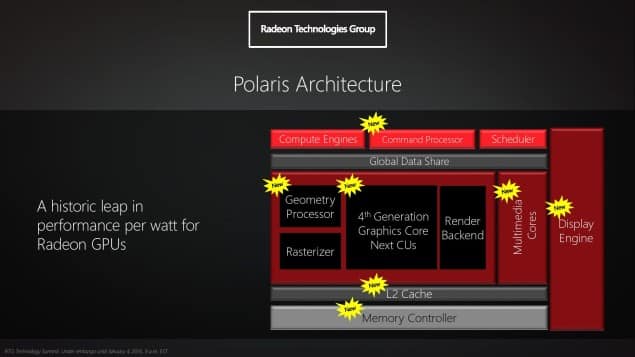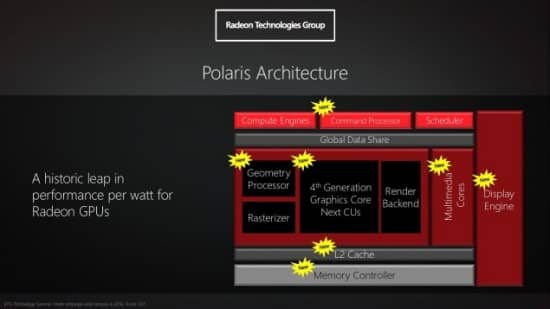 AMD's Polaris architecture will be based on 14nm FinFET process. Some of the important features of this process are as follows:
 It will deliver a remarkable generational jump in power efficiency
It will have high fluid frame rates in graphics, gaming, VR and multimedia applications
It will have faster switching speeds, which in turns results in increased clock speed.
 It will make use of 3D FinFET gates.
Highlights of Polaris Graphics Core Next Architecture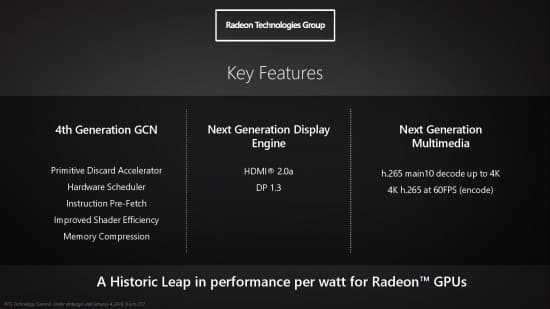 Polaris can be described as intellectual architecture as will include collection of new features like
It will support DisplayPort 1.3 and HDMI 2.0a
It will add support for additional key DirectX12 features such as Conservative Rasterization
It will feature Primitive Discard Accelerator
It will include Hardware Scheduler
It will support new 4K displays and TVs coming out with just plug and play
It will support Instruction Pre-Fetch for improved performance as it eliminated wait time and stalls.
It will support display core 4.3
It will have Improved Shader Efficiency
It will feature Memory Compression
It will stream games at 4K without any performance cost
It will be compatible for both HBM/HBM2 and GDDR5 memory standards. But we have to remember that HBM will not be suitable for all GPU segment because of its cost structure.
GDDR5 remains an extremely cost-effective, efficient and viable memory technology in the mainstream GPU segment. Polaris GPU are expected to reach the market in Q1 of 2016.