Details on AMD Polaris GPU finally started leaking out. The senior engineer at AMD in his LinkedIn profile has listed some of his current projects.
AMD Polaris GPU chip size Revealed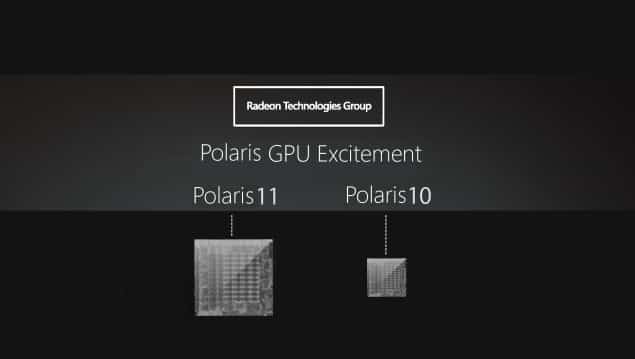 In the same post, he revealed some details about the chip size of upcoming 14nm Polaris GPU. He mentioned that the size of the chip will be 232mm².
AMD Polaris GPU with improved Power Efficiency and Performance
AMD, has revealed its upcoming Polaris graphic card pricing few days ago and after that it did not mention any details about it. Initially, it stated that the GPU will be based on FinFET process. But did not say clearly whether the process would be 14nm or 16nm. Later, it was clarified that Polaris architecture will be based on 14nm process and will focus gamers with its minimum spec VR'.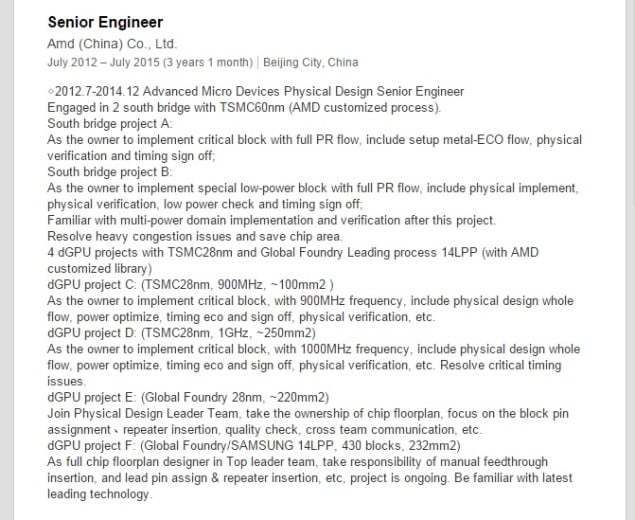 The leaked information suggests that AMD Polaris GPU will be based on 14nm process and have transistor density of 232mm². This density would be roughly equivalent to 464mm² 28nm processor at same TDP level. This number seems to be much higher as AMD is focussing more on Power Efficiency along with Performance.
AMD Polaris GPUs aiming to break $349 mark
It allows more transistors to be placed on the same surface area. The interesting point is it will be available for lower cost and hence it is expected that AMD can sell more volume of units. AMD hopes to exercise this advantage by lowering the cost of "minimum spec VR" to a point below the $349 mark. It implies, more number of VR headsets will be sold in future. Hence Total Available Market for VR will considerably increase.
232mm² Polaris GPU compared against a 28nm 580mm² GPU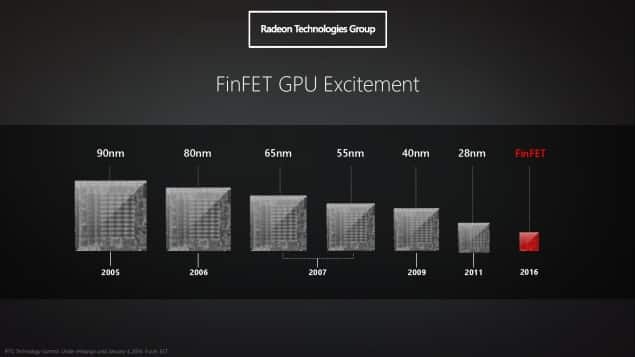 Raja from AMD has tweeted few days before that Polaris will be "2.5 times brighter". A chip size, 232mm² multiplied by 2.5 times gives us the performance range of a 28nm 580mm² chip. It is quite impressive. But it would be pointless to speculate further about the exact performance levels at this point. However, the difference between 28nm and 14nm die should be kept in mind.
AMD Powerful GPU down the road
At any rate, here are the two possibilities with this leak:
The information revealed is simply of a chip design and it is not that he exactly spoke about Polaris GPU.
The information however reveals that the GPU will bring VR-Ready performance levels to more gamers and will have better power efficiency. So, it would definitely be Polaris only.
However, AMD is expected to launch its most powerful GPU very soon with high performance and Power efficiency.